back to sharework.net Test site:
back to Gratitude -Thanksgiving
<![if !vml]>

<![endif]>
<![if !vml]>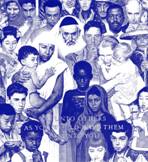 <![endif]>
World Thanksgiving Day aims at fostering the spirit of gratitude for life and the human experience. It is a day to build bridges across communities and honors local diversity. It is a way to appreciate and celebrate the cornerstone of all religions - gratitude and recognition of a higher force which inspires and guides life. This initiative continues the world's historical healing experience of shared harvest thanksgivings and gratitude observances highlighted during International Year of Thanksgiving 2000.
Ambassador-Laison-Package-intro

We want to continue the spirit of the UN dedication of year 2000 as the International Year of Thanksgiving and request the General Assembly to recommend a annual observance for World Thanksgiving Dy,.
The "Year 2000: International Year of Thanksgiving" resolution with statements by GA President
Some highlights and history of the previous initiatives in the UN community related to Gratitude and Thanksgiving observances •
n outline for the "World Thanksgiving Day": draft resolution for consideration.
The views expressed or information presented do NOT necessarily represent the official position of any person or organization.